Train For A New Career Today!
WITH NO UPFRONT TUITION.
No Money Out of Pocket for Tuition Costs
 With Tampa Truck Driving School, you can start with no money out of pocket for tuition costs, we will finance it, you can train right here in Tampa, and when you graduate you can be making $1300-$1800 per week. Then you get the company you go to work for to help you pay it back. Financing available to those who qualify.
Don't let our name fool you, Tampa Truck Driving School is so much more than just a truck driving school.
Tampa Truck Driving School (TTDS) offers so much more than most truck driving schools in Florida. Think of us as your personal gateway to a new career, a career in one of the largest industries in the country and one that is always in demand.
TTDS is the only privately owned truck driving school in Tampa, FL .
We can provide men and women that want to be truck drivers in Florida with the CDL training they need. At TTDS we can have you trained within 15 days, help you obtain your class A CDL, and usually have you working right after graduation. We will have you pre-hired with a top paying trucking company before you even start our school in Tampa, Florida. TTDS places its graduates with companies that offer not only great pay, but great benefits as well. By enrolling in truck driving schools like ours, you can enjoy benefits from your new employers, such as health insurance, 401K retirement plans, vacation pay, sick leave, guaranteed home time, sign on bonuses and tuition reimbursement. (Placement is not guaranteed)
So call us today at 813-405-0055 to speak with one of our career counselors and get started right away!
This video is a great example of the expanding job market and growth potential within the trucking community, and the rising need for CDL training in Florida.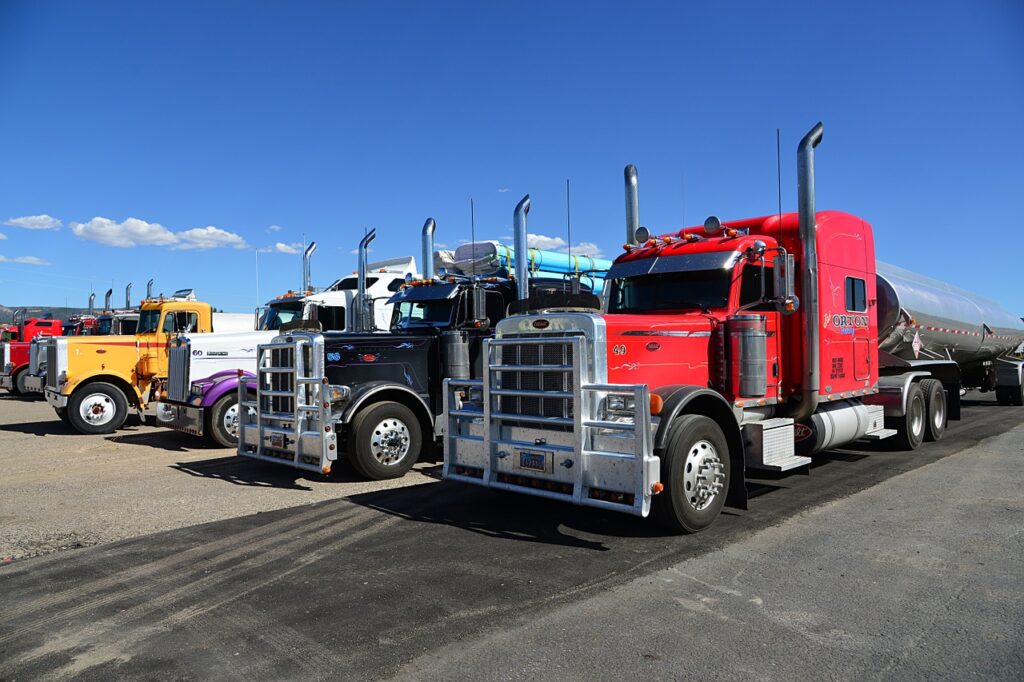 Tampa Truck Driving School is the premier school in Tampa, Florida for CDL training. Let us train you to start your new career in the trucking industry today!
The U.S. economy is expanding again, and the trucking industry is leading the way. As older drivers retire and truck fleets expand, the country's need for well trained and qualified drivers has never been greater. It's a need that truck driving schools like ours can address in Florida.
The U.S. Department of Labor for the years 2002 / 2013 ranks truck driving as being one of the highest paying occupations with the most job openings for workers who don't have a bachelor's degree and who are entering a new occupation. At Tampa Truck Driving School, your CDL training in Florida, graduation, and new job can be within reach in little as three weeks.
There is no other job market in the country that with just three weeks of training, graduates can instantly start making the money and earning the benefits that Class A CDL drivers can. Put yourself on the road to an exciting new career with unlimited potential by enrolling in Tampa Truck Driving School's CDL program in Tampa, Florida.
Tampa Truck Driving School is licensed by the Commission for Independent Education, Florida Department of Education. 
Additional information regarding Tampa Truck Driving School may be obtained by contacting the Commission for Independent Education, Department of Education, 325 West Gaines Street, Suite 1414, Tallahassee, Florida 32399-0400, toll-free telephone number 888-224-6684.
Use your VA Benefits to get your CDL and start a new career today!
You can use your Post 9/11 VA benefits to get your CDL training, get your license and start your new career in the trucking industry. For those veterans that qualify, using their benefits to start a new career is an outstanding choice for those that have left the armed services and found that the job market difficult at best.
Call Tampa Truck Driving School today and see how we can help.
Tampa Truck Driving School : 6193 Jensen Rd, Tampa, FL 33619
813-405-0055